A role that we are always looking to fill is a chaperone. A method of support that we can provide to families is taking the disabled child to an activity which stimulates the child's needs, as well as providing the family with a bit of a break. Therefore, for the child to be able to attend an activity they require a chaperone.
A chaperone's duty is not to provide the transport, but to accompany the child to and from the activity and be a friend to the child throughout the day ensuring that they are safe and happy.
The requirements for becoming a chaperone are fairly simple: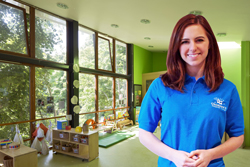 Free time
Willing to be DBS checked
A caring and patient nature
Willing to go on child protection training organised by us
Training in the specific needs of the individual child provided by us
You are not required to be a carer or have any carer qualifications
If you are interested in filling this role, please get in touch with us on 01435 205004.