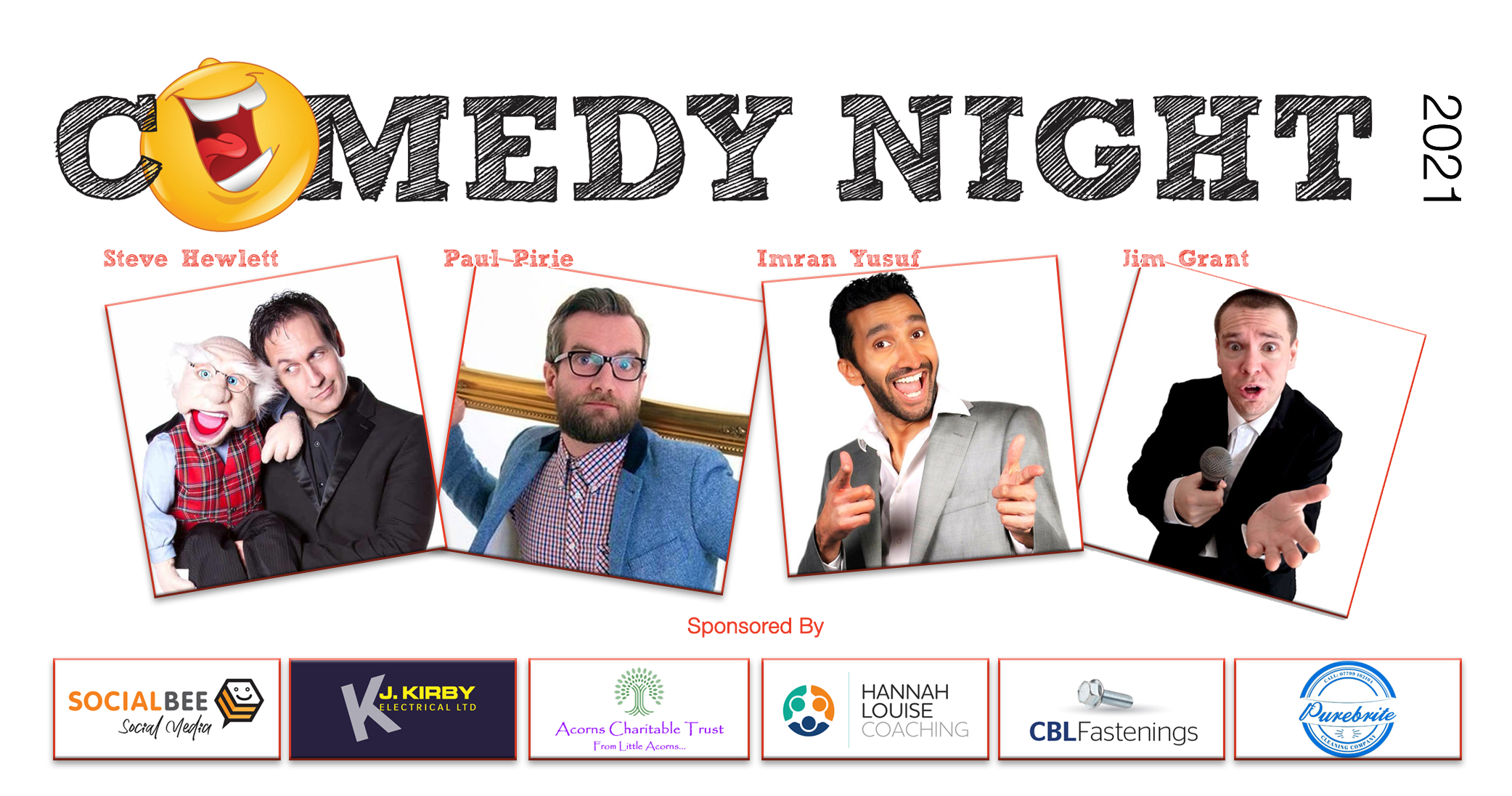 Tickets for our 2021 Summer Comedy Night are now available to purchase. Please follow the below link to book your tickets now.
Thank you to everyone who joined in our "vote" for their favourite act over the last ten years. We are extremely excited about the line-up for this event.
The man who won your vote, to return to Langney Sports this July was the one and only Paul Pirie. Paul gave up acting to pursue his career as a stand-up comedian. His physical, theatrical presence on stage and his sharp, rapid-fire comedy onslaught is packed with highly entertaining material, blurring the line between real-life anecdotes and flights of fancy. Paul is a regular performer at the UK's best comedy clubs and has performed across the world. We look forward to welcoming him back to Eastbourne.
Joining Paul is Britain's Got Talent Finalist Steve Hewlett. Steve is a comedy writer and Ventriloquist, having toured the UK, America and Canada. He has also appeared on BBC's Strictly Come Dancing and is due to embark on a new UK Tour this September.
Joining Paul and Steve is Imran Yusuf, a languid, punchy, cheeky and utterly lovable comedian, who has been a pioneering voice in the world of modern British comedy and across the world, racking up over 7 million hits on You Tube! Imran has appeared on Michael McIntyre's Comedy Roadshow and the Edinburgh Comedy Fest.
The event is due to take place at the newly refurbished Langney Sports Club, Eastbourne. Tickets are £10 per person and can be purchased here
Food will be available from the Bar and a Special Event Menu will be released shortly.
Due to the government restrictions currently in place we are limited to 100 tickets presently. If restrictions are lifted we will be able to increase the capacity in due course.