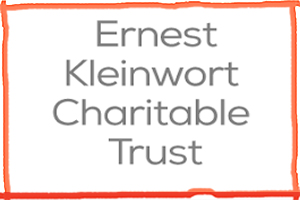 The Ernest Kleinwort Charitable Trust has awarded the The Children's Respite Trust with an incredible donation towards the development of our new East Sussex Children's Respite Centre.
Making a Difference
EKCT was founded on the 12th March 1963, to provide a formal structure for Ernest and his family to devote time and resources to charitable activities, and since 1988, EKCT has donated over £39.3 million to causes across Sussex, averaging at £1.35 million per year. Ernest Kleinwort's main focus is to 'make a difference'. The Children's Respite Trust was lucky enough to fall within their remit of helping charities such as ours, and the Trust has been awarded £4,880.
Funding our Future
With donations to the charity such as this, we are solidifying the future of our centre in Uckfield and the support we offer our local communities, as without donations from Trusts and Foundations such as these, our work would not be possible. The team from Ernest Kleinwort will be coming along to the centre in September to see all the wonderful development work their donation enabled.
More Information
To follow our journey and read more about the centre, click over to our East Sussex Children's Respite Centre page.