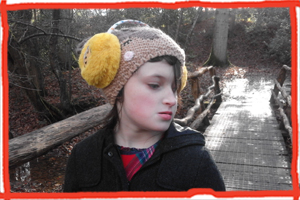 On Saturday 14th December, Louisa and Tilda took on a challenge of their own for the Children's Respite Trust.
Tilda and her brother both have autism, sensory processing difficulties and severe learning difficulties. Tilda also has dyspraxia, hypermobility and other conditions which means that walking can be difficult.
Tilda absolutely loves Sheffield Park and her Mum, Louisa arranged a two mile Sensory Walk in the grounds for Tilda to experience.
There were ducks to see, bridges to walk over, the sound of birds and rustling leaves to listen to plus all the colours and textures of the season to enjoy.
Thank you so much to Louisa and Tilda for choosing to support the Trust and to everyone who sponsored them – an amazing £280 has been raised. Thank you!