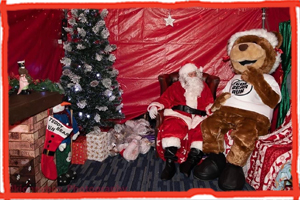 The children that we look after enjoyed a magical weekend at Winter Wonderland with the Teddy Bear Run at Ardingly South of England Showground.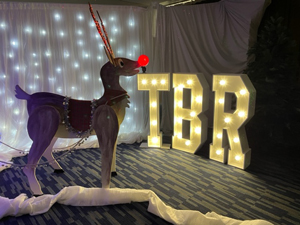 The weekend began with many helpers and volunteers wrapping presents and creating an enchanted forest of Christmas trees, leading the way to Santa's Grotto. Along the route there was a Teddy's Bears picnic and a photo opportunity in a wheelchair friendly sleigh with Rudolf guiding the way!
The CRT Team set up various Christmas activities for our families to enjoy such as cake decorating, making reindeer food and creating Christmas decorations.
We were joined by Music with Mike Dan the Magician and Make a Smile – UK who gave up their time for free.
Over 120 Teddy Bear Run drivers bought tickets for the event. The fleet of supercars met at the Hawth in Crawley before driving in convoy to Ardingly. Santa made his arrival in a London Taxi, greeted by smiles and cheers from families.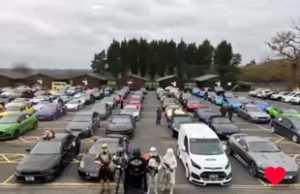 The drivers brought cakes and raffle prizes in their dozens. Elves, Stormtroopers, Boba Fett and Darth Vader joined the party too!
Wriggles and Giggles Events also attended the event to offer face painting, balloon making and glitter tattoos.
Thank you so much to everyone involved; those who donated trees, collected trees and decorations, created Santa's Grotto, built the Sleigh, wrapped presents, donated prizes, made cakes, served teas and coffees and gave up their time to support the Trust.
It was a truly magical day and we are so grateful to the Teddy Bear Run Team for their support.