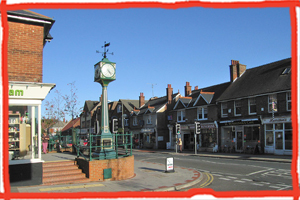 The Trust is delighted to have been chosen as the nominated Charity to be supported by the Heathfield Chamber of Commerce for 2018.
The Trust has been a member of the Chamber for several years and is delighted to have been named as the beneficiary of their fundraising activities for the year.
Heathfield Chamber
Heathfield Chamber's aim is to foster a thriving business community that enables members to grow and develop their business.
Fundraising
The Sussex-based Chamber's year kicks off on 3rd may with a Charity fashion show on 3rd May. It will be held in the town's State Hall and features fashion lines from a variety of local businesses. Tickets are £10 and full details can be found on our event page.