At The Children's Respite Trust caring for a child with a disability is something that never ends. It can mean being there 24 hours a day and 365 days a year.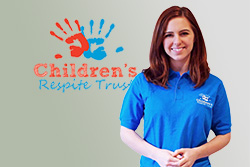 Many families of children with a complex medical need or a profound learning or physical disability really just need a break – a chance to do something that the rest of us often take for granted.
The Children's Respite Trust is a charity that improves the lives of children with profound learning and physical disabilities by helping them to get a short break throughout East Sussex and most of Kent and West Sussex. Just a little support can go a long way to helping a family to cope with the strain.