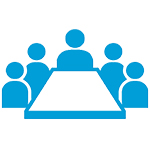 The Trustees of the Children's Respite Trust provide governance and accountability, ensuring that the Trust's resources are used to their best effect in support of the Trust's objectives of supporting disabled children and their families through the provision of respite.
David Beck, Chairman

David has spent many years working the commercial finance sector and brings with him a keen eye for the numbers as well as a wealth of local knowledge.

 
Kate Davies, Trustee

Kate brings experience of the child-care and education sector and has since spent 14 years in teaching. Kate has been a Head-teacher at a Sussex primary school.

Richard Bushnell, Trustee

Richard has 20 years experience in sales and marketing and brings commercial expertise and business acumen to the board.