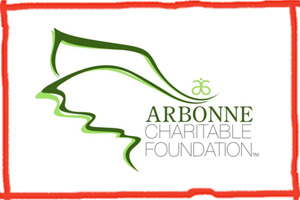 The Foundation
The Arbonne Charitable Foundation have a mission, and that is to provide support for programs and opportunities that promote the development of confidence and self‑esteem in teenage girls and boys.
They have helped more than 340,000 teens develop increased confidence through programs supported by the Foundation.
Our Empowerment Program
The incredible amount donated from the Arbonne Charitable Foundation was £3,000! This means we are going to be running a wonderful 6 weeks empowerment course! This will be a weekly workshop taking place in our centre, focusing our efforts on our teenagers aged 12 – 17 years old.
Each week we will cover a different topic to ensure the teens are receiving a varied, interesting and empowering time, we will cover such things as:
Week 1 – Introductions and confidence boosting, team bonding games
Week 2 – Painting and drawing workshops
Week 3 – Baking/cooking skills and hosting a lunch party
Week 4 – Soft play and messy play day
Week 5 – Counselling – Self-help day and Wellbeing morning – free play afternoon
The above topics are not definitive, and we will confirm closer the time, but we will be working with some really great people like local artists and bakers to offer the teens a really fulfilling and interesting time. Each session covers 3 carers, the materials and the leader in that area we are covering that week.
The Future
We want to continue with workshops such as this, and will be offering different classes and workshops to as many children and teens as we can, ranging from 8 to 18 years old (paring age and ability in the groups) and we are working very hard to secure further funding for this. Watch this space!
For more information on the centre please click here: Centre and for more info on how to get involved with fundraising please click over to our dedicated page: Fundraising