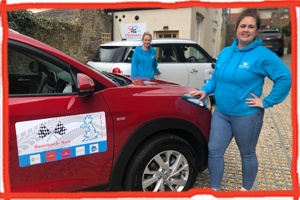 The Racetrack Run is a new and unique tour of 19 of the UK's motor racing circuits to raise funds for the Children's Respite Trust.
The 1,650-mile Racetrack Run includes stops at some of UK racing's most cherished locations over five days departing from Goodwood on Wednesday 23rd June and returning to the Trust's Respite Centre in Uckfield on Sunday 27th June 2021. We will be visiting Silverstone, the home of the British Formula One Grand Prix on Saturday 26th June for a black-tie-dinner.
The cost of entry is £185 per head including all accommodation* and the Silverstone Dinner**. Entrants are asked to raise a minimum sponsorship of £500 per car. (* Accommodation is in twin rooms. Upgrades may be available at an additional cost. ** At the time of writing, the dinner can proceed under expected regulations for this date).
For legal purposes, we must stress that this is not a race and there is no prize for finishing first. There will however be prizes for other activities, such as best dressed vehicle and muddiest vehicle.
The event is sponsored by AFH Payroll, Hero Plumbing, From-To-translations, SLP Accountants and CPL and we thank all of our sponsors for their support.
If you would like an Information pack and entry form, please email rachel@crtcharity.org.
More information can also be found on our event page here.