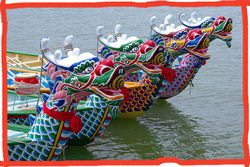 Mandy Brook, Leanne Atkins, Robert Purdie, Cale Sinfield, Martin Ellis, Louise Piper, Bo Brzuchacz, Karin Mockett and Alan Pavey from Recruitment South East will be climbing into a dragon boat and racing for all they're worth to raise money for the Children's Respite Trust and St Michael's Hospice in September. The A Team – or A(RSE) Team as they are affectionately known – are encouraging families and friends to join them in their intrepid adventure.
The race, which takes place at Bewl Water in Kent will be on the 10th September and it will be a real test of strength for the team, who are more used to picking up the phone rather than an oar.
Recruitment South East have been generous supporters of the Trust, assisting with recruitment, helping to put on the Trust's Masquerade Ball and sponsoring the Ball too. We're hugely grateful to them for this latest show of support and encourage everyone to visit their Virgin Money Giving Page.