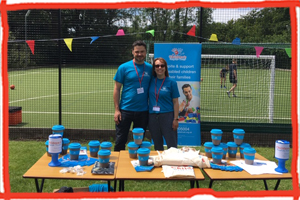 We are hugely grateful to Battle Abbey Senior School for choosing to support the Children's Respite Trust with their Summer Carnival event.
An amazing £3,040.36 was raised for the Trust together with match funding from the Don Hanson Charitable Trust.
The money will be used towards our project to make the Centre more accessible for families, which includes hard-landscaping the outside space, as well as some developments internally too. We've discussed with the students various possibilities for them to come and help in a hands-on way too, so we look forward to seeing if we can develop those ideas further.