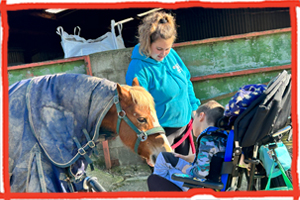 February half-term flew by in a heartbeat at the Children's Respite Trust. The centre was over flowing with fun and laughter as the holiday sessions filled the week. Children of all ages joined us for an array of creative activities and extraordinary outings organised by the care team.
We were lucky enough to have a few children in with their siblings which always adds to the fun. Having multiple children from the same family is not only beneficial to the parents but is also great opportunity for siblings to engage in an environment where they feel equal. This means they can join in and play with none of the pressure of being a carer. It's really special to see these bonds and we love to support this at the Trust.
To add to the excitement we also got to celebrate two holidays during half-term. The children decorated pancakes for Shrove Tuesday and also shared the love while creating valentine's day crafts for their families. The care team work really hard to make holidays accessible to the children so they all feel part of festivities. This could mean making extra resources for some children or using additional communication tools to make everyone feel involved.
We used the new minibus to visit to Raystede, the Butterfly Gardens and a local farm. These experiences promote learning amongst the young people in addition to building their social skills.  The warmer weather was a great opportunity to go on walks in the local area encouraging the children to be engaged with the outdoors. This benefits their health as well as improving their confidence in the local community.
Thanks to an incredible donation from Bruford Jewellers we were also able to hand out some of their lovely teddies to the children. A fantastic way to finish off the busy half-term!