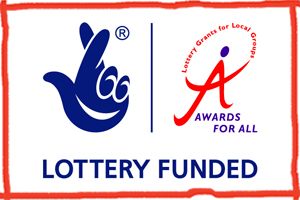 Who are the Big Lottery Fund?
They are a distributor of National Lottery funding, established as a non-departmental public body by an Act of Parliament. The Big Lottery Fund funds projects and activities that make communities stronger and more vibrant, and that are led by the people who live in them.
They support charities, community groups, and people with great ideas – local or national, large or small. They bring people and groups together: to share experiences, learn from each other and try new ways of working.
What they did for the Trust
The Awards for all have donated £10,000 towards one of the most crucial aspects our project, the staffing costs. We have had lots of incredible donations towards certain areas of the centre, but without the carers, we would have an wonderful centre, ready for the children, but no one to look after them.
They have awarded the £10,00 towards the Project Coordinator salary, a Level 5 lead Carer, and the rest will be put towards all of the DBS checks we need to carry out on all new staff members.
Moving Forward
This fantastic grant from the Awards for All means the charity can concentrate on the project, knowing that we already have some of the funding secured for the carers salaries when we open our doors in September. This has given us peace of mind and a very positive outlook for the future.
More Info
Click here for more info on Award for All, and pop on over to our East Sussex Children Respite Centre page for more info on the centre and updates as we go along!