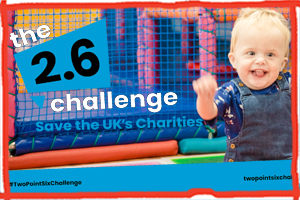 Thousands of charities across the UK are facing massive losses because they cannot hold fundraising events at the moment. The organisers of the London Marathon along with charities throughout the country have come together to make a difference. So, today marks the launch of the 2.6 Challenge.
On 26th April, the day that we should have been seeing around £67m raised at the London Marathon, supporters of charities everwhere will be celebrating all things 26, 2.6 or even 260. we at the Children's Respite Trust are proud to be a part of this nationwide initiative.
Become a Home Hero
Check out our event page for full details, but you too can get involved. Be it 2.6 mile walk on a treadmill, a 26 minute skip or a 260 yard hop – you too can be a Home Hero.