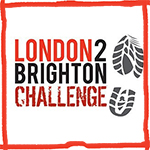 Over this coming weekend Penny Morgan of Project Search in Eastbourne will be walking the very long journey from London's Richmond Park to Brighton which she is hoping to complete in under 30 hours! This is a hugely challenging task to undertake and not one for the faint hearted as the 100 km non stop walk will require a huge amount of determination and stamina. She will be making this trek alongside Mina O'Brien of Ditzy Media and both of them will be raising money for children's charities across East Sussex with all of the money Penny raises going to Children's Respite Trust.
Visit http://uk.virginmoneygiving.com/PennyM to support Penny online.
We are delighted to be the chosen charity and wish Penny and Mina all the very best and good luck! Come on girls!