Any event that you may be holding is an opportunity to support the Trust's work and help a family in need, whilst simultaneously gaining some additional PR for yourselves.
Something as simple as holding a raffle or donating a small proportion of the ticket money can turn your event into a charity function. Being able to then announce that your event is in aid of the Children's Respite Trust also raises great awareness for the charity's work.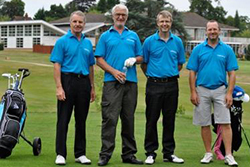 The Children's Respite Trust is always willing to help you every step of the way if you wish to hold an event in aid of our work, we can assist towards PR, finding raffle prizes, providing you with materials about the trust and would be more than happy to have an Ambassador attend your event to help out in any way.
Please consider this if you are planning any of the following:
Branch opening
Product launch
Company anniversary
Customer event
Christmas celebrations
If you're holding an event and would like to support us in our work helping disabled children and their families throughout Sussex then please get in touch. You can call us on 01435 205004