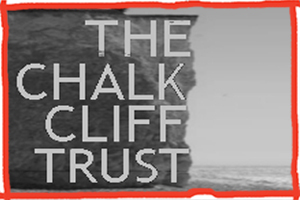 The ChalkCliff Trust
The Chalk Cliff Trust is a foundation set up to provide grants and donations to charities, action groups and benevolent organisations in East Sussex. They cover such costs as salaries and running costs, which is a really crucial element to our charity to move the 'East Sussex Children's Respite Centre' project forward.
What did they fund?
The Chalk Cliff Trust kindly donated an incredibly generous amount towards the salaries of the Programme Coordintor for the East Susses Children's Respite Centre, which means that we can confidently move forward in the management of the project. Things like; creating the floor plans, working out budgets, getting quotes from builders and carpenters, sourcing fundraising, organising events, planning open days, to pricing the development of the toilets.
We would not be where we are now without this donation, and it came at such an integral time to the charity, we cannot thank them enough!
Where next?
Having this incredible support from the ChalkCliff Trust meant that we could afford to concentrate on further fundraising, enabling the development to start moving very quickly. We have set the opening day to September 14th 2018!
The Centre
We will be working tirelessly over the next 9 months to develop the centre into a warm, fun and relaxing environment for families to bring their children. For more info on the centre, please click here: The East Sussex Children's Respite Centre